Richard L. Hess Photograph Page 2 - Digital
Return to Photography main page
---
Here are a few, recent photographs that I'd like to share with you
PLEASE these are for personal enjoyment only. They are copyrighted and my property.
Any other use is a violation of the copyright. If you want to use them for some other purpose
please send me an email and we'll work something out.
---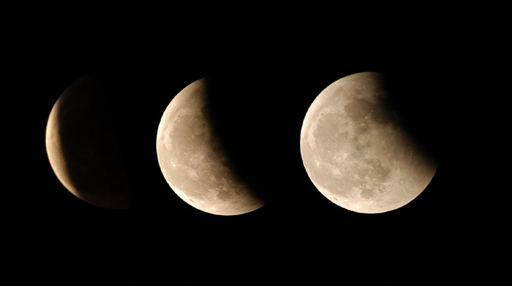 I bought my Nikon D100 on May 13th and the Lunar eclipse was May 15th 2003
From my front porch, Glendale, CA
©2003 Richard L. Hess
500mm f/4 (effective focal length 750mm)
Composited in photoshop, images as delivered by the camera
---
Gull, Morro Bay, California, June 22, 2003
©2003 Richard L. Hess
180mm f/2.8 (effective focal length 270mm)
Size-reduced in Photoshop, image otherwise as delivered by the camera
Matrix Metering, -1.3 exposure compensation.
Click for larger image.
---
Return to Photography main page
richard@richardhess.com
©1990 - 1998 Richard L. Hess All Rights Reserved